Upgrade and make your network faster, more reliable, and more secure with InfoSystems.
Partner with InfoSystems. Build a Network That Powers Your Business.
In today's digital marketplace, an enterprise is only as strong as its network architecture. In addition to functionality, enterprises must address security concerns when developing and updating their networks to adapt to business demands. If high cost, complexity, or weak security impedes your ability to conduct business operations confidently, your bottom line will suffer.
An enterprise's network architecture should support best practices toward maintaining operations and security. It must function efficiently and be capable of collaboration among applications, IT departments, and partners. If these elements do not work together cohesively and consistently, enterprises may experience operational disruptions and strain on the IT teams responsible for managing the network.
InfoSystems can help enterprises develop reliable, fast, and secure network architecture. Drawing on more than 25 years of trusted experience, we approach network architecture from a business perspective, designing solutions that deliver the most value while achieving or exceeding performance requirements. We help our customers realize their business goals through a variety of solutions:
As technological advancements and digital transformation occur, networks must do more, faster, and integrate with an expansive list of digital partners and software providers.
Our Network Technology Partnerships Give You Access to Top Technologies and Complete Support
Our manufacturer and distributor partnerships give you more options and the best possible results for your network architecture and overall IT strategy.
Our expert-level certifications mean we can bring more product-specific experts to your IT projects.
Our premier partnership levels mean we get you the best pricing and the most help.
Our customers are able to attend exclusive events, training, and conferences to get the most out of their technology spend.
We partner with the top technology manufacturers to give you access to the best products on the market.
The more we invest in our partner relationships and certifications, the greater our ability to provide best-in-class IT services to your business. When you compare our partnerships and certifications to other IT companies you may be considering, you will discover that our commitment to professionalism is unlike any IT company you've worked with. We maintain the highest level of professionalism in our business because we believe it matters.
Our featured network technology partners include:
InfoSystems is the complete IT services provider you can count on.
Since 1994, we've helped thousands of companies build reliable, secure IT systems. How?
We Make New Customer Onboarding Super Easy
We've made all the mistakes and we've worked out all the kinks when it comes to customer onboarding processes. When you choose InfoSystems, you'll have the benefit of our streamlined onboarding that we've refined over 28 years. You won't have to worry about all of the "we didn't think about that" moments that come with inexperienced technology partners or freelance consultants.
Here's how to get started:
Schedule an Intro Meeting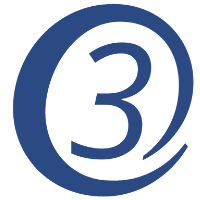 Hire Us and Get Exceptional Results
When you choose InfoSystems, you'll be working with an established, mature business that is focused on your success.