Upgrade and make your data storage more powerful and easier to manage with InfoSystems.
Partner with InfoSystems. Build a Data Storage System That Powers Your Business.
Data management, data protection, and data sharing are a few of the essential functions an enterprise's storage system must facilitate. Having a centralized repository for this type of business information helps enterprises manage heavy workloads. Flexibility and accessibility to servers and storage, especially through a storage service provider, improve an enterprise's ability to meet evolving business demands.
Server and storage options abound, but one thing is clear: the hyper digitization of essential business data means that enterprises require more space to store and access it. For clarification, servers store, secure, manage, and access data on a storage server. This enables access and transmission of data via a shared network or the internet. The two most common server types are local servers and cloud servers.
A local server is one that an enterprise usually owns. It is located on-premises and can store various amounts of data depending on its size and capabilities. Cloud servers are typically located in a remote environment. An enterprise rents the server space and accesses its data on the internet. While local and cloud servers each have advantages and disadvantages, they both can satisfy an enterprise's storage needs if they are properly managed and have an appropriate amount of processing power, memory, and storage.
For enterprises utilizing a local server, InfoSystems provides on-site data center services suited to meet your business needs. This includes consulting, project services, and support. We can access your current environment, review your data storage needs, support project expansion, hardware refresh, or other IT projects. We can also provide a fully managed data storage environment as a service, so you get the benefits of a high-level storage system without having to manage it.
On the other hand, cloud storage is growing exponentially, and enterprises should be keen to recognize why. The first and most obvious is cost savings. If you use cloud storage, you can eliminate the cost of hardware and maintenance. There is also greater convenience. Since enterprises no longer need expensive hardware, available physical space increases and relieves employees from managing an on-site storage system. Cloud storage providers maintain, manage, and support the system, which frees up your IT team to focus on other tasks.
Cloud storage is typically housed in a data center. The data is backed up on multiple servers, so there is no risk of enduring a single point of failure. In the event of a server crash, data is safe because it is stored in multiple locations. All of this contributes to improved security and accessibility. What's more, due to the increase in remote working environments, employees can access data regardless of their location, making it much easier to maintain business operations.
InfoSystems can help your organization determine the best storage solution based on your business needs. We can also deploy hybrid storage solutions that take advantage of high-performance, on-premise equipment and lower the cost of cloud archival solutions.
Does your company know what its server and storage needs are today and what they will be in the future as you grow? Whatever your server and storage needs may be, InfoSystems and our partners can guide you to make the right decisions now, without having to sacrifice capability and performance for price.
Our Storage Technology Partnerships Give You Access to Top Technologies and Complete Support
Our manufacturer and distributor partnerships give you more options and the best possible results for your network architecture and overall IT strategy.
Our expert-level certifications mean we can bring more product-specific experts to your IT projects.
Our premier partnership levels mean we get you the best pricing and the most help.
Our customers are able to attend exclusive events, training, and conferences to get the most out of their technology spend.
We partner with the top technology manufacturers to give you access to the best products on the market.
The more we invest in our partner relationships and certifications, the greater our ability to provide best-in-class IT services to your business. When you compare our partnerships and certifications to other IT companies you may be considering, you will discover that our commitment to professionalism is unlike any IT company you've worked with. We maintain the highest level of professionalism in our business because we believe it matters.
Our featured network technology partners include:
InfoSystems is the complete IT services provider you can count on.
Since 1994, we've helped thousands of companies build reliable, secure IT systems. How?
We Make New Customer Onboarding Super Easy
We've made all the mistakes and we've worked out all the kinks when it comes to customer onboarding processes. When you choose InfoSystems, you'll have the benefit of our streamlined onboarding that we've refined over 28 years. You won't have to worry about all of the "we didn't think about that" moments that come with inexperienced technology partners or freelance consultants.
Here's how to get started:
Schedule an Intro Meeting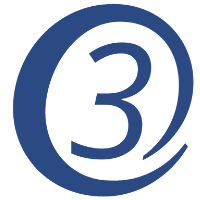 Hire Us and Get Exceptional Results
When you choose InfoSystems, you'll be working with an established, mature business that is focused on your success.