InfoSystems can help ensure a smooth migration of data and applications to the cloud.
Cloud Migrations Are Easier with the Experienced Team at InfoSystems
By migrating to the cloud, enterprises can eliminate storage limitations, avoid cost spikes, and prevent data loss. Moving to the cloud also creates an opportunity to optimize your entire IT landscape through improved integration of your existing solutions or deploying newer applications that perform better.
Cloud migration entails moving data, applications, and other business solutions to cloud computing and cloud storage environment. And while there are various types of cloud migrations available to enterprises, the most common one used today is the transfer of data from an on-premises data center to the public cloud.
Cloud migrations need to keep your data safe and accessible, both during the migration process and once it has completed the migration to the cloud. Once the cloud migration is complete, the cloud environment should be configured, integrated, secured, and managed to offer full protection for your data and apps.
If you're looking for a cloud migration process that is streamlined, powerful and will optimize your IT department, contact us today to schedule a cloud migration strategy session.
Our cloud migration services include:
Technology advancements are changing the way organizations operate. IT that once performed well depreciates faster than expected. Networks and software require consistent updates and configurations to keep up with evolving business demands. Internal teams need superior processes, and customers demand high-quality solutions fast. These challenges may indicate that your organization is in need of a data center migration.
For companies who operate in a hybrid cloud model, some applications will be hosted on premises and others will be hosted off-site in some form of "as a service" model (IaaS, PaaS, SaaS, etc.). When it comes to migrating a single application (or workload) to the cloud, there are many factors to consider and actions to take to ensure the workload is "cloud ready" and can be migrated successfully. InfoSystems has performed hundreds or even thousands of cloud migrations and can help to ensure important business applications remain operational, secure, and integrated throughout the migration process.
Migrating from one email client to another should be a straightforward process, but too often, it becomes a complicated, lengthy ordeal that slows productivity and puts important information at risk. InfoSystems helps enterprises migrate email seamlessly and confidently. Our process ensures all accounts stay secure and accessible. We also guide individual employees and teams as they become acquainted with the new email client.
InfoSystems is the complete IT services provider you can count on.
Since 1994, we've helped thousands of companies build reliable, secure IT systems. How?
We Make New Customer Onboarding Super Easy
We've made all the mistakes and we've worked out all the kinks when it comes to customer onboarding processes. When you choose InfoSystems, you'll have the benefit of our streamlined onboarding that we've refined over 28 years. You won't have to worry about all of the "we didn't think about that" moments that come with inexperienced technology partners or freelance consultants.
Here's how to get started:
Schedule an Intro Meeting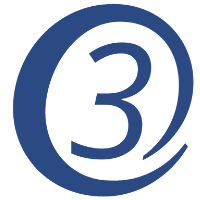 Hire Us and Get Exceptional Results
When you choose InfoSystems, you'll be working with an established, mature business that is focused on your success.