Make your IT easier to manage and keep technology up to date with cloud services from InfoSystems.
Discover Cloud Technologies That Will Prepare Your Business for Every Challenge
Cloud technologies make it possible for businesses to build more flexibility into their IT systems. Cloud technologies are typically delivered "as a service," which means the people managing the hardware and software behind the scenes are on someone else's payroll. You pay for mostly uninterrupted service without having to purchase lots of equipment or hire, train, manage, and replace lots of personnel.
Benefits of utilizing cloud technologies include enjoying more predictable IT costs (operating expenses vs. capital expenses), getting regular upgrades in performance and features, and gaining more reliable systems with fewer outages or issues.
Our cloud consulting services include:
We help customers design (or redesign) their IT systems with top cloud technologies in place of traditional on-premises hardware and software. Cloud architecture is a high-value skill that requires a great deal of expertise and training. If your IT systems are not designed correctly, it can lead to slow load times and poor performance, constant issues that require troubleshooting, and security holes that leave you exposed to hackers and cyber criminals.
IT Infrastructure Modernization
Replacing aging IT equipment with cloud technologies is a great way to modernize your technology and stay up to date with new features and upgrades. Prior to the availability of cloud technology, company IT departments typically operated on a "technology refresh cycle" where they would replace certain equipment (servers, storage drives, network components, etc.) every 3, 5, 7, or 10+ years. The goal was to run on older technology as long as possible in order to realize a greater return on investment.
The problem with this mentality is that it causes companies to miss out on the performance and feature upgrades that get released with each new generation of technology. Cloud technologies are typically delivered "as a service," which allows subscribers to gain access to all upgrades as soon as they are made available.
Microsoft Office 365 is the industry-leading employee productivity platform. Microsoft Office 365 moved email and business productivity apps to the cloud, making it easier for companies to configure and manage these tools without worrying about the hardware, networking, and additional software required to support it.
InfoSystems is the complete IT services provider you can count on.
Since 1994, we've helped thousands of companies build reliable, secure IT systems. How?
We Make New Customer Onboarding Super Easy
We've made all the mistakes and we've worked out all the kinks when it comes to customer onboarding processes. When you choose InfoSystems, you'll have the benefit of our streamlined onboarding that we've refined over 28 years. You won't have to worry about all of the "we didn't think about that" moments that come with inexperienced technology partners or freelance consultants.
Here's how to get started:
Schedule an Intro Meeting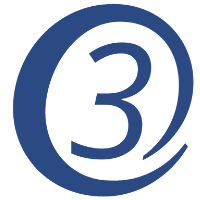 Hire Us and Get Exceptional Results
When you choose InfoSystems, you'll be working with an established, mature business that is focused on your success.