Upgrade your compute technology and improve IT speed and performance with InfoSystems.
Partner with InfoSystems. Get the Compute Technology to Power Your Business.
Compute technology is responsible for processing all of the commands and data at the center of a business's IT systems. Modern software applications, data storage systems, and network components all require serious processing power in order to deliver a fast, seamless experience for business users.
Compute technology can be deployed as on-premises server infrastructure or off-site cloud computing. Top technology manufacturers offer both physical server hardware available for purchase or lease, and also public cloud computing as a service. Other technology providers offer private cloud computing delivered as infrastructure as a service.
Organizations can now evaluate many options and determine the best strategy to support their technology demands and their business goals. The most common path forward is a hybrid IT architecture combining the best of physical hardware, public cloud, and other integrated applications and services.
While the benefits and advantages of a hybrid IT architecture are phenomenal, businesses need a trusted IT partner that can bring both hardware and cloud solutions from multiple technology manufacturers to the table.
InfoSystems and our partners can guide you to make the right decisions, without having to sacrifice capability and performance for price.
Our Compute Technology Partnerships Give You Access to Top Technologies and Complete Support
Our manufacturer and distributor partnerships give you more options and the best possible results for your network architecture and overall IT strategy.
Our expert-level certifications mean we can bring more product-specific experts to your IT projects.
Our premier partnership levels mean we get you the best pricing and the most help.
Our customers are able to attend exclusive events, training, and conferences to get the most out of their technology spend.
We partner with the top technology manufacturers to give you access to the best products on the market.
The more we invest in our partner relationships and certifications, the greater our ability to provide best-in-class IT services to your business. When you compare our partnerships and certifications to other IT companies you may be considering, you will discover that our commitment to professionalism is unlike any IT company you've worked with. We maintain the highest level of professionalism in our business because we believe it matters.
Our featured compute technology partners include:
InfoSystems is the complete IT services provider you can count on.
Since 1994, we've helped thousands of companies build reliable, secure IT systems. How?
We Make New Customer Onboarding Super Easy
We've made all the mistakes and we've worked out all the kinks when it comes to customer onboarding processes. When you choose InfoSystems, you'll have the benefit of our streamlined onboarding that we've refined over 28 years. You won't have to worry about all of the "we didn't think about that" moments that come with inexperienced technology partners or freelance consultants.
Here's how to get started:
Schedule an Intro Meeting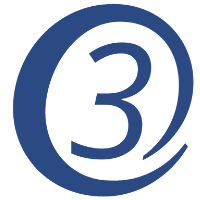 Hire Us and Get Exceptional Results
When you choose InfoSystems, you'll be working with an established, mature business that is focused on your success.